Charnwood Exposed
November 29, 2014 @ 9:00 am

-

January 4, 2015 @ 5:00 pm

Free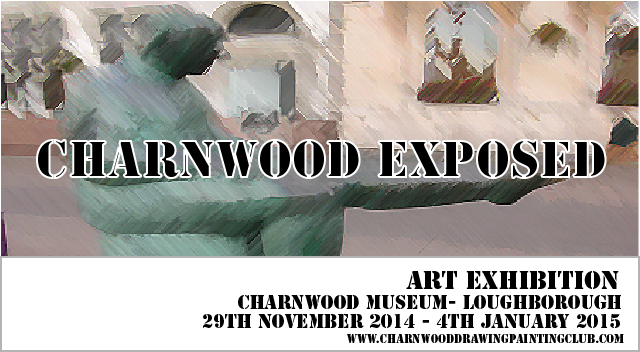 Art Exhibition
Charnwood Museum
29 Nov 2014 – 4 Jan 2015
Queen's Park (opp library) Granby St, Loughborough
'Charnwood Exposed' explores the diversity of the Charnwood area, particularly in terms of its culture, industry, history and people, and provides an insight into Charnwood life.
Charnwood life – Rural activities, village scenes, town scenes, events (market, fair, holidays, etc.)
Historic and Iconic buildings, monuments etc. plenty of these around Loughborough and in and around the villages and towns beyond
Industry past and present, old work places, waterways, quarries, re-use of buildings change of use etc.
People & culture – Christmas, seasonal events, multicultural aspects, character portraits, old equipment, machinery garden plants, juxtaposition between old and new
Natural history: gardens, woodland, quarries, rivers/canal, Charnwood forest, local weather
The Mayor of Charnwood will open the exhibition. All are welcome to come along, the admission is free.