Our first demonstration of 2023 was a very flamboyant one from Tas Severis. Tas is a wonderful artist who regularly pulls in a big crowd to see him paint.
Over the course of two hours we were treated to a vivid and vibrant display and masterclass on colour.
Thank you once again for visiting Tas! Enjoy these pictures.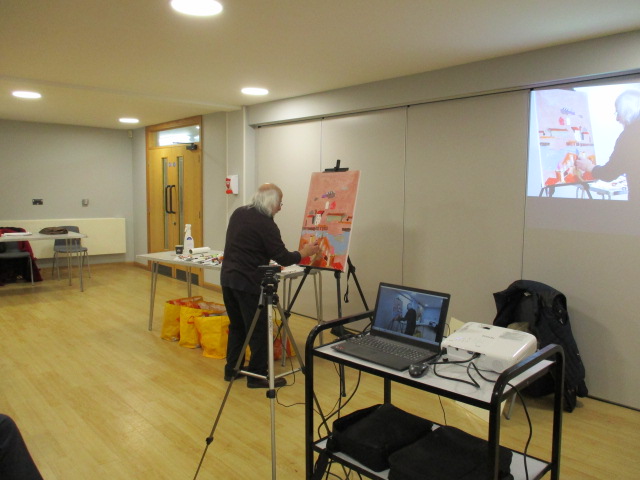 by